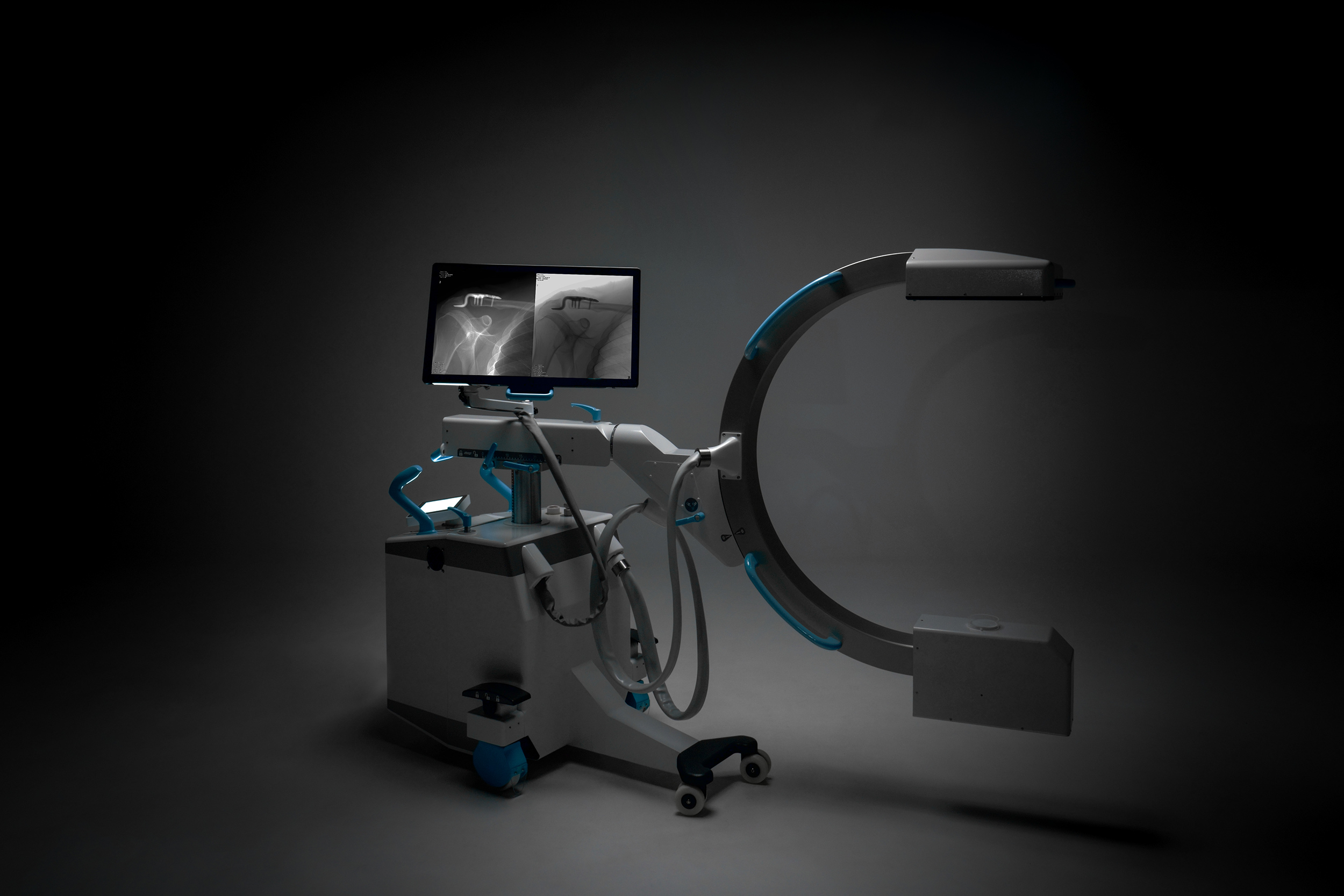 Combines the features of a standard high-end surgical C-Arm with the flexibility and compact design requested nowadays by the modern surgery rooms.
high voltage generator
Rotating Anode Rx tube + Housing
Up to 120kV
Wide range of flat panel detector size available
Control system's settings, X-Ray parameters and image post processing features with your touch on the C015 control console, fully integrated with the 27" full-HD touch-screen main monitor.
Our company installed a 60.00 kWp photovoltaic system consisting of high-efficiency photovoltaic panels and string inverters to convert the energy produced.
The objective of the project was the installation of a photovoltaic system for self-consumption to meet annual energy needs.
Union support financed the project under the POR FESR 2014-2020 programme (Axis 4 – Action 4.2.1).
La nostra società ha installato un impianto fotovoltaico dalla taglia di 60,00 kWp composto da pannelli fotovoltaici ad alta efficienza e inverter di stringa per la conversione dell'energia prodotta.
L'obiettivo del progetto è stato l'installazione di impianto fotovoltaico per autoconsumo che sopperisce al fabbisogno energetico annuo.
Il sostegno dell'Unione ha finanziato il progetto nell'ambito del programma POR FESR 2014-2020 (Asse 4 – Azione 4.2.1).