Constructive technology: CMOS
---
Detector size:
220 mm x 220 mm
300 mm x 300 mm
Constructive technology: a-Si
---
Detector size:
210 mm x 210 mm
230 mm x 230 mm
300 mm x 300 mm
Planarix™
High Voltage Generator
---
Maximum power : 20kW
---
Fluoroscopy type: continuous, pulsed, DS, Cine
---
X-ray generator: Planarix™
---
X-ray source: housing
General surgery
Neurosurgery
Orthopedics
Pediatrics
Gastroenterology
Vascular surgery
Cardiology
Electrophysiology
Urology
Pain Management
Traumatology
Gynecology
Pain Management
Traumatology
Gynecology
Navigation interface: Brainlab

Many Views
Many Uses
User Friendly
Live image
Service view
Archive
Patient data
Image exporter
Dose report
Settings
C.W.I.
Convenient Workflow Interface
The user interface is designed to allow the user to work in a simple and fast way.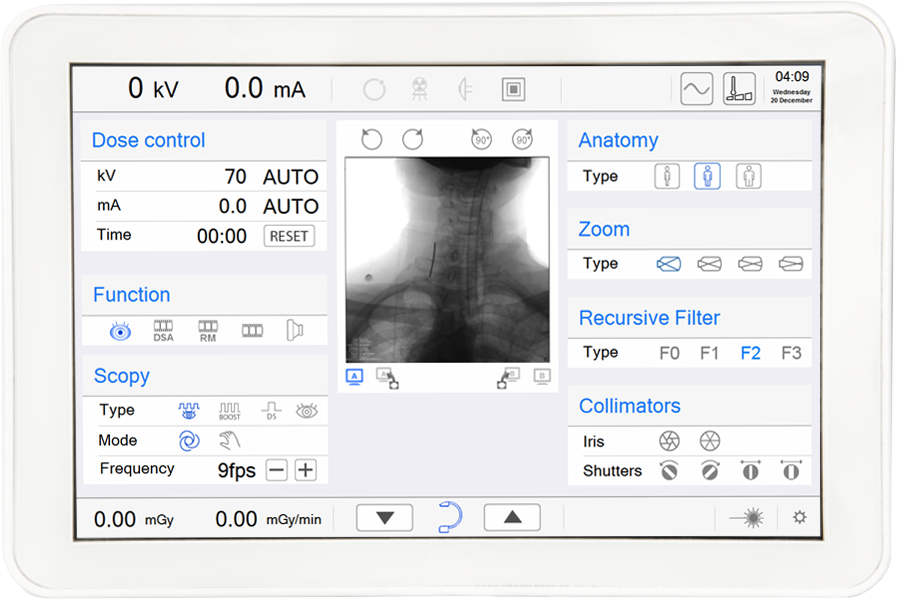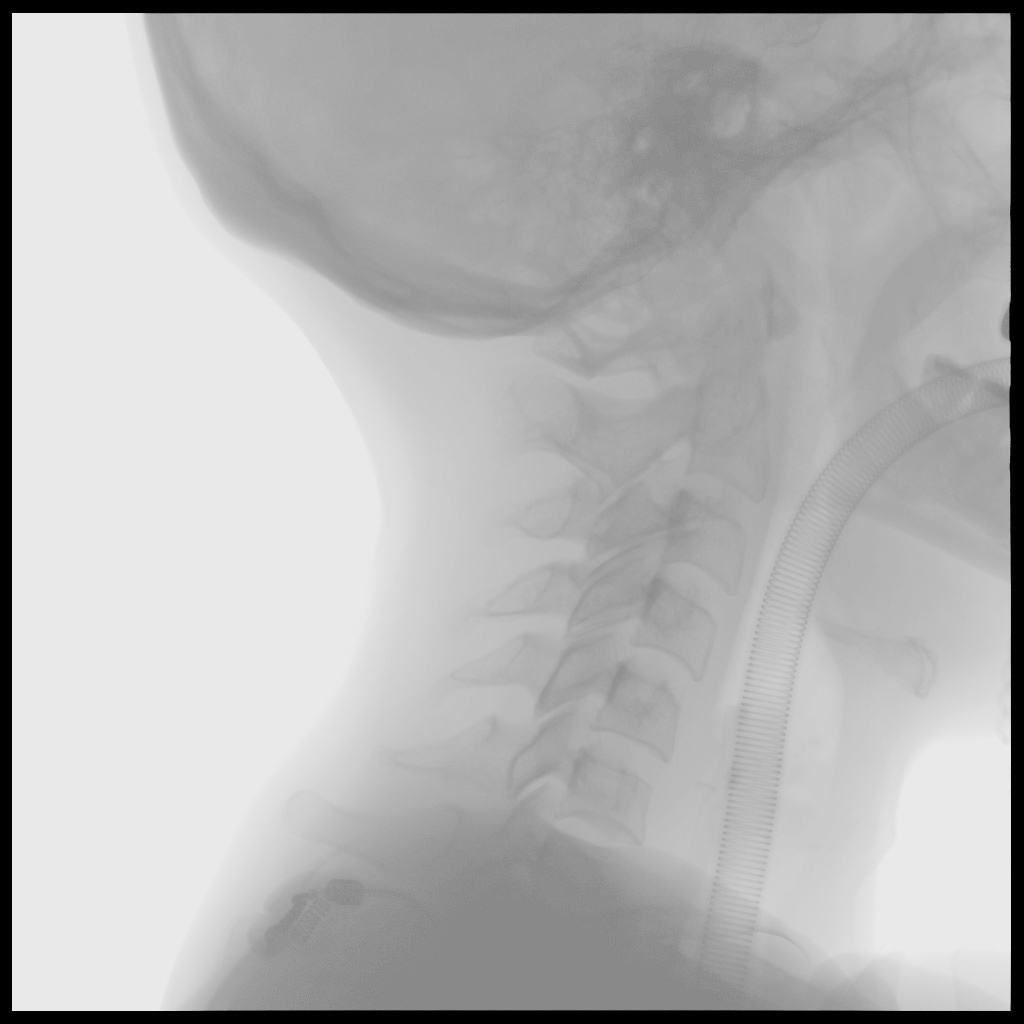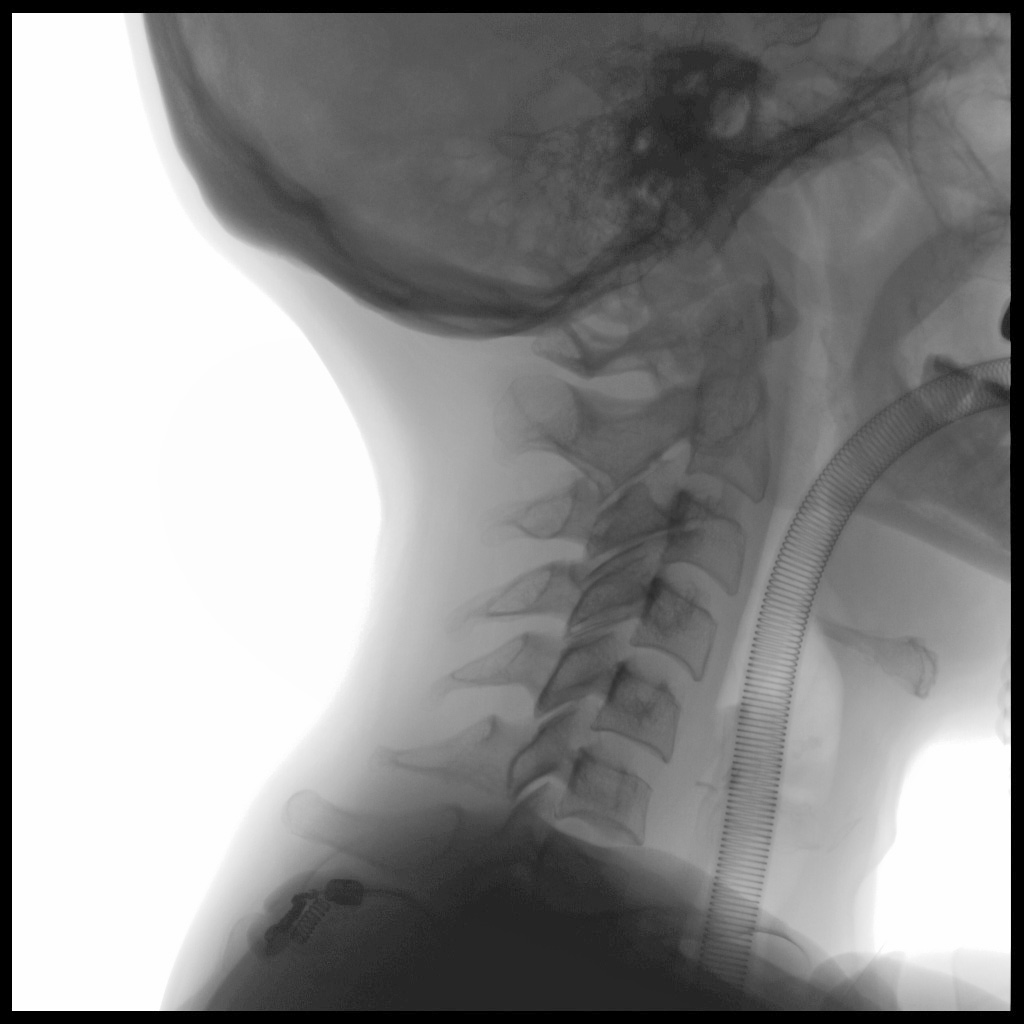 O.D.I.Q.

Optimized Dose and Image Quality
Automatic exposure control in the C015 system always provides optimized X-Ray values. This concept is very important in surgical procedures or in pediatric environment.
It is possible to capture detailed images even if the exposure conditions are disadvantageous.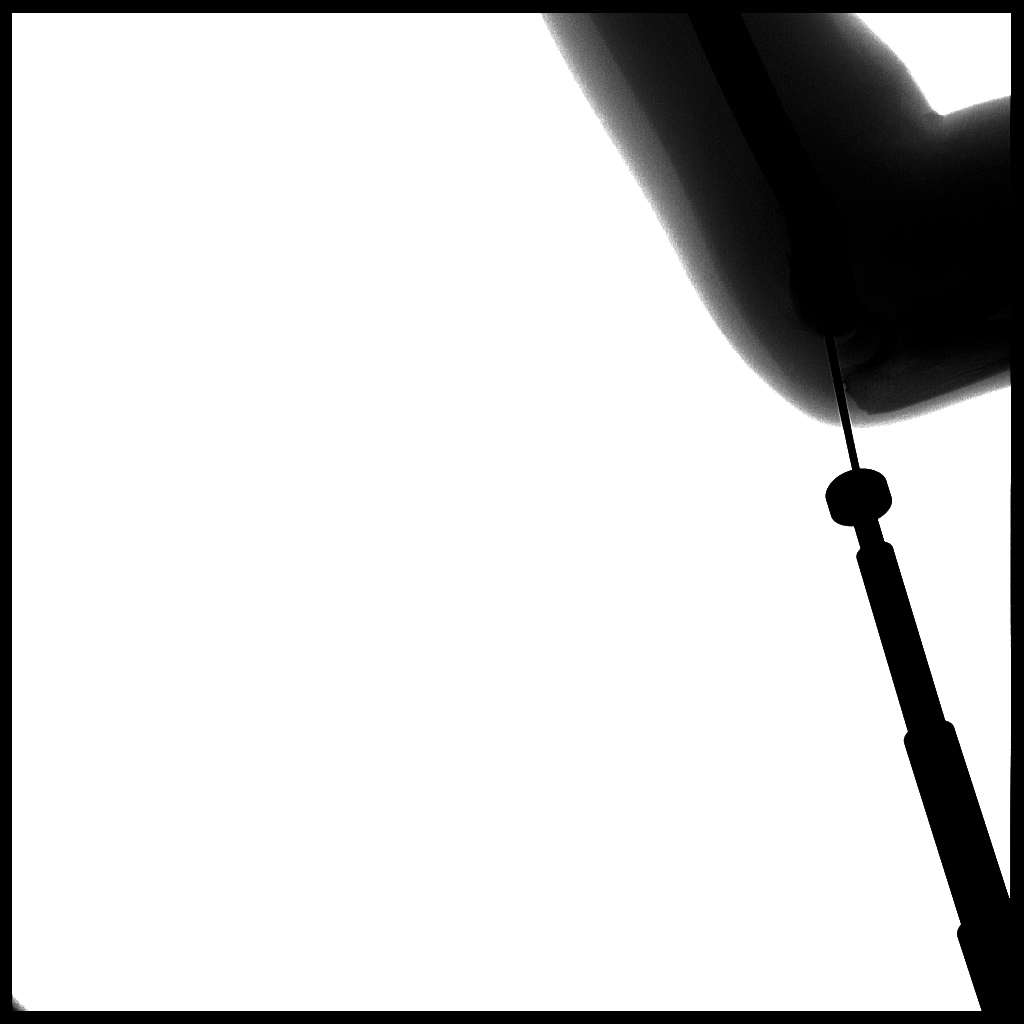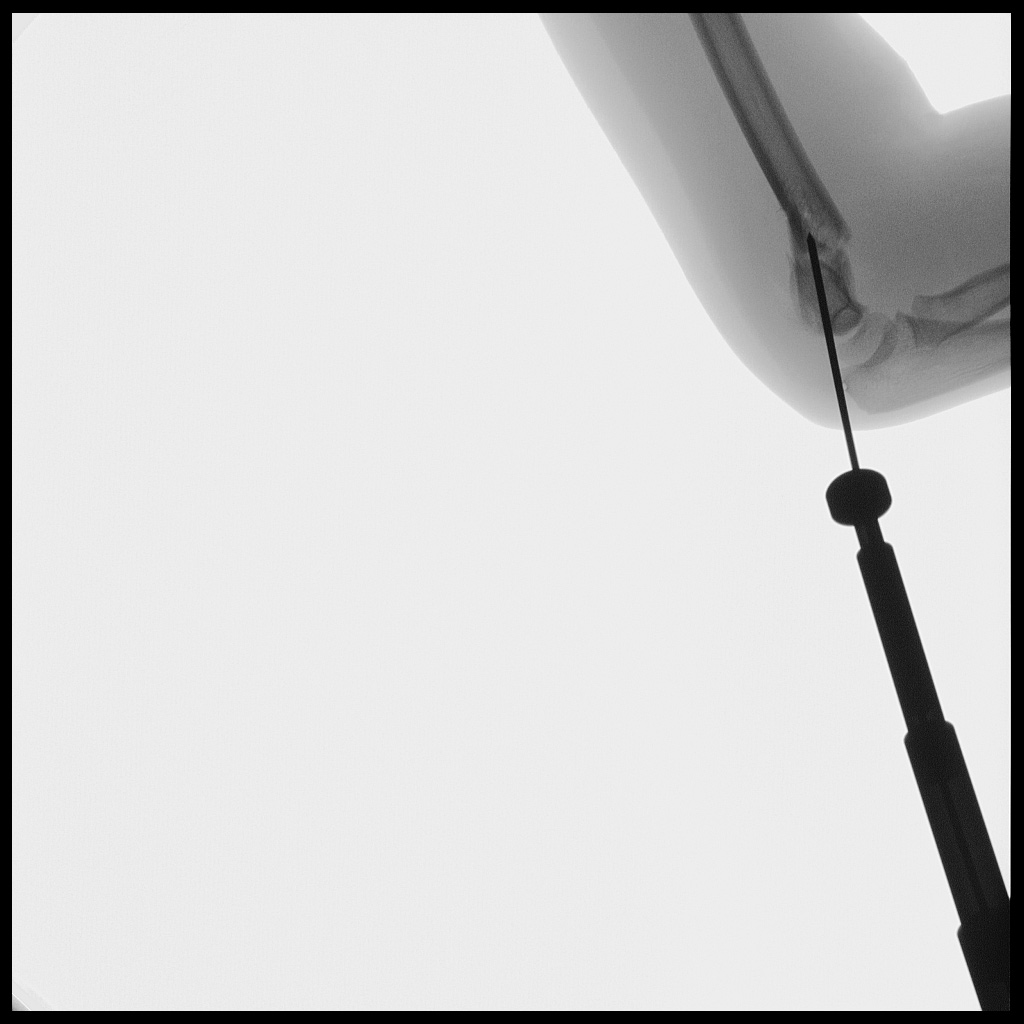 C015 system generates a detailed dose report showing the dose accumulated by the patient during the whole procedure, for each working mode.
R.S.E.
Real Square wave Emission
The Planarix™ generator in combination with its innovative inverter is able to provide square pulses to the X-ray tube starting from 5msec, providing superb image quality at minimum dose ratio.
I.S.C.
Intelligent Speed Control
The anode speed is automatically increased or decreased (3000 / 10.000 rpm respectively) according to the X-Ray function selected by the user.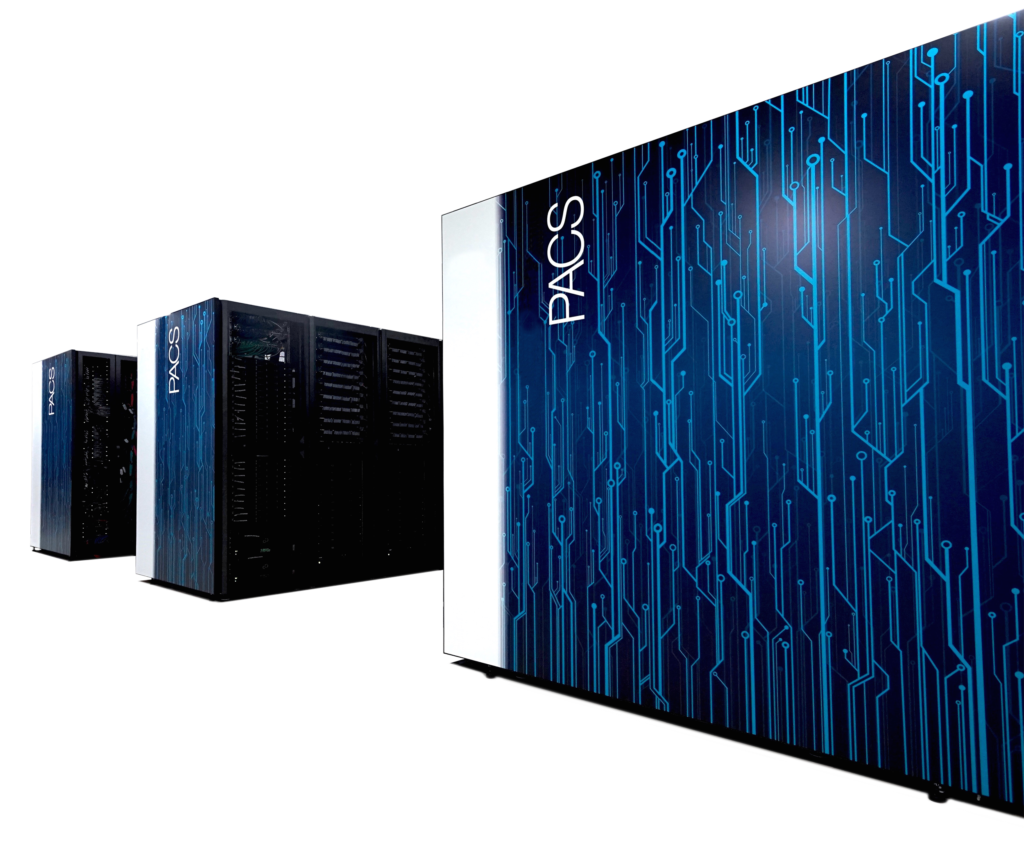 M.C.S.
Micronica Connecting System
Our C-arm system can be interfaced with the RIS PACS hospital network to offer at the customer the best way to a secure and efficient workflow.
The DICOM implemented are:
· Store
· Storage commitment
· Worklist
· Print
· MPPS
· Query retrieve
· Ratiation dose structured report
Today dynamic flat panel C-arms are used for many surgical treatments each day and sometimes with extended X-ray exposure: it is therefore essential to have an efficient cooling system.
The Micronica C-Arm offer different cooling systems, with active liquid cooling and automatic heat management with 500 W to 1200 W of continuous dissipation.
These cooling solutions available in Micronica products allow the user a very long working time.
Our company installed a 60.00 kWp photovoltaic system consisting of high-efficiency photovoltaic panels and string inverters to convert the energy produced.
The objective of the project was the installation of a photovoltaic system for self-consumption to meet annual energy needs.
Union support financed the project under the POR FESR 2014-2020 programme (Axis 4 – Action 4.2.1).
La nostra società ha installato un impianto fotovoltaico dalla taglia di 60,00 kWp composto da pannelli fotovoltaici ad alta efficienza e inverter di stringa per la conversione dell'energia prodotta.
L'obiettivo del progetto è stato l'installazione di impianto fotovoltaico per autoconsumo che sopperisce al fabbisogno energetico annuo.
Il sostegno dell'Unione ha finanziato il progetto nell'ambito del programma POR FESR 2014-2020 (Asse 4 – Azione 4.2.1).